one of my favorite things about a new month is CATALOGUES. i love recieving tons of new catalogues in the mail. it means new inspiration for outfits, hair, and DIYS, and i just love to look at the pictures! :) so for the next week or so i'll probably be doing posts on some of my favorite shops, and the new inspirations i have found from them! today is my favorite, FREE PEOPLE. i loved this onths catalogue, it was all about the fp girls. i still can't decide which girl i am.but here are some of my favorite looks from the catalogue!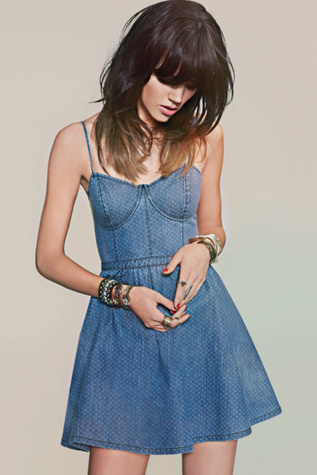 i love this adorable denim poka dress! denim dresses and tops are most definitely going to be in my spring/summer wardrobe this year! i already have a few denim items that i can't wait to bust out for the spring! here are some other denim pieces i loved:
this Roadie Denim Shirt is so neat, i love the random fabric and patches on it, it makes this plain denim shirt so different! this top is inspiring a DIY! i also enjoy how they paired it with a lighter denim, it looks great!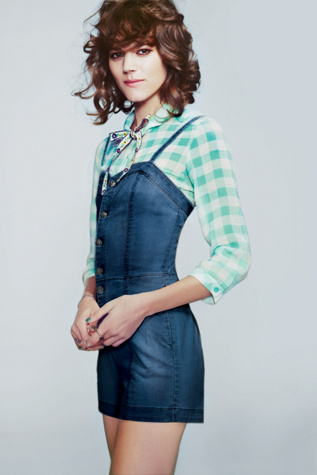 here's the adorable Sweetheart Denim Romper, i love that they paired it with the button up underneath! and i love her hair in this photo, she has the most incredible hair!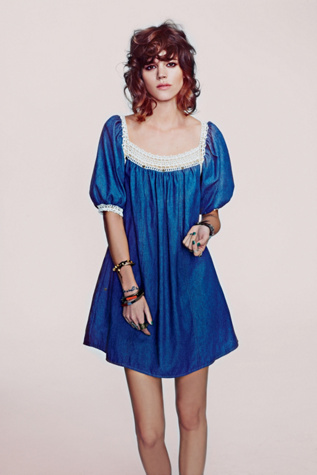 the Riveted Denim Dress is wonderful! it's so pouffy, and i love the crochet detailing on top!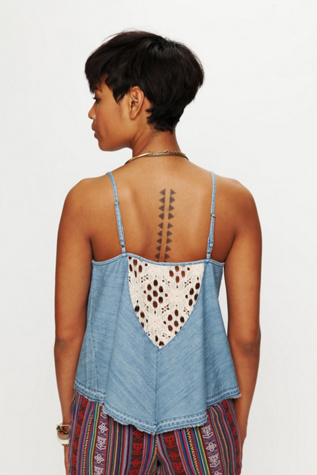 here is the On the Fringe Crochet Cami. I love this one, and again, that crochet detailing is so awesome i love it!
here's some of my other favorite pieces:
i think the Embroidered Tassel Tunic is so cool. it's very unique, and i love the fact that it's high-low!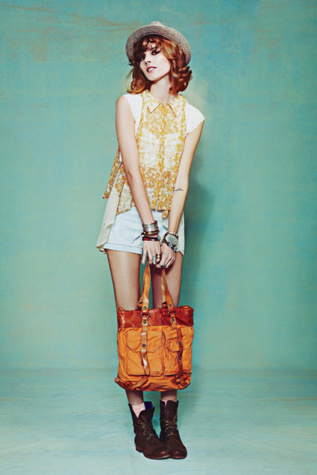 the Capelet Blouse is genius, look how adorable this is! okay so it has that awesome collar that everyone has been raving about this season, the pattern is just lovely, and they style is brilliant. it's very much like a high-low, except it's long on the sides rather than the back. this top is so perfect. it also has the wonderful flowy factor to it and it's SHEER. i love how they styled it here, i also think it would look great under a sweater, or top, so that the colorful coller and sides would be peeking out. it would at that extra touch of girly-chicness to any outfit. LOVE IT.
i really enjoy the Alisha Levine Nighty Night top! it so girly and adorable, and i love the neutral, peach tint to it!
here's the Etched Maxi Dress. I love the tribally print to it, and i love the style, its very flattering.
and here are my favorite accessories from the catalogue: